Recognizing the need for people in El Salvador, EStart is a non-profit organization created to help Salvadorian families live better lives. 100% of donations go towards one of three endeavours: (1) providing everyday essentials, (2) micro-financing for small businesses, or (3) community support projects. We encourage contributions to any of our projects as you join us in the journey to achieving social, educational and economic equality in El Salvador.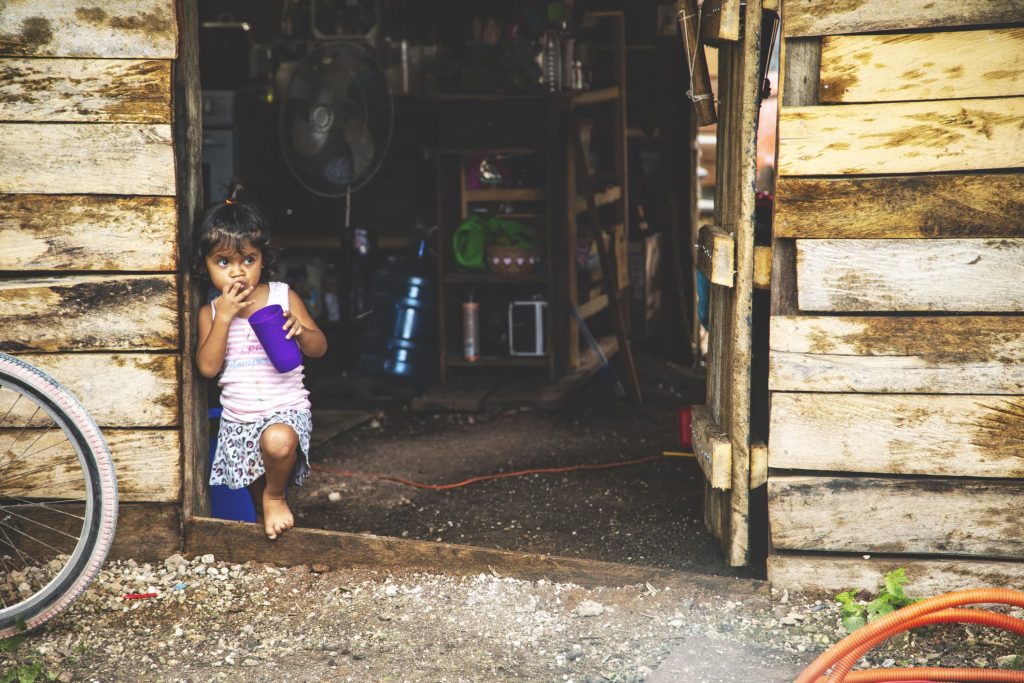 Because approximately 30% of the population lives in poverty, there is a need to provide everyday necessities to individuals and families who are struggling to get enough food, access basic hygiene essentials, and obtain clean drinking water.
Meet Blanca
Blanca is a 93-year-old Salvadorian widow without a family to help take care of her. Blanca does not have a home of her own, nor does she receive financial support from anyone and, as an elderly woman, her options are quite limited. Through our humanitarian program, we are able to provide Blanca with a basket of essential food items, including rice, beans, canned food, and spices, as we strive to improve her living situation and quality of life.
We provide grants and financing to low-income individuals or families who lack access to resources. This funding provides low-income entrepreneurs with the opportunity to attain their goals and successfully operate their businesses. The purpose is to stimulate the economy by empowering individuals in El Salvador to run or start their own businesses.
Meet Ada
Ada and her children live in La Libertad. For several years, Ada has run a small food stand. Although the conditions are deplorable, Ada is unable to make improvements due to her financial limitations. Since January 2020, EStart has been working with Ada to help her build a reputable food stand so that she can continue to grow and expand her business, which in turn will allow her to continue to provide for her children.
While education is improving in El Salvador, there is still a significant number of children that never attend school. Funding a young adult's post-secondary education will increase their chances of attaining gainful employment and better prepare them for the future.
Meet Gustavo
Gustavo is a first-year university student. Like a large percentage of high school students, Gustavo wanted to attend university but had limited means to pay for the costs of post-secondary. His goal is to complete university and find a job in his chosen field so that he can support his family. Our educational grant program provides Gustavo with the financial support needed to enroll in classes, allowing him to focus on his studies and worry less about finances.
Together We Can Improve Lives
Learn more about the situation in El Salvador and discover why now is the perfect time to get involved.
Donate to a community project or our ongoing humanitarian fund or get set up with recurring donations.
Donate to a community project or our ongoing humanitarian fund or get set up with recurring donations.
Volunteer today! We are 100% non-profit and rely on help from volunteers to keep operations running.